Cherish Mother-son relationship on this Mother's Day
Your mother's constant concerns for you, her reminders and her scoldings may have bothered you at time. And on some occasions, you may have talked back, slammed the door or offended her with your behavior.
However, despite all the issues between you and your mother, your love for her won't diminish in your heart. On this Mother's day, express your regard, love, and gratitude towards your mother in a unique way.
Best gift on Mother's Day
What possibly can warm the heart of a mother?
Expensive gifts? No.
Luxury Vacation? Hmm, not really.
It can be a simple yet refreshing gift that a mother will love.
Flowers are the ideal way to reinforce the relationships and to express your feelings. When you know your words or acts have hurt your mother's sentiments then you can apologize with a beautiful arrangement of flowers along with a greeting card.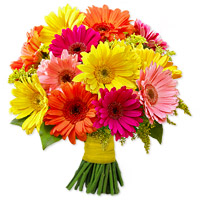 Gleeful Gerbaras
Genuine gratitude accompanied with a nice bouquet would instantly melt her heart and she would forgive you for your mistakes. Go ahead and choose a pretty flower bouquet from a reputed website and get it delivered on time.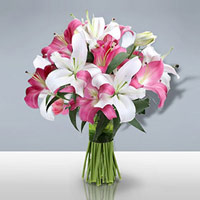 Upper Crest
Do not delay, place your order for the best bunch Now. Make this Mother's Day even more memorable for you and your mother.